OUR HISTORY
During August 2004, American Dream Home Rentals, LLC was formed to purchase homes, renovate them to our standards and make them available as quality rentals.
Over the next several months, the company American Dream Home Rentals was born.
After doing research and visiting many different areas, our first home was purchased in January 2005. Today, we have numerous properties in the Walterboro SC area.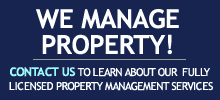 OUR GOALS & VALUES
American Dream Home Rentals, L.L.C. is a South Carolina-based real estate investment/rental company that will offer quality rental homes in the Colleton County Area and eventually other areas of South Carolina. These rentals will be provided with unmatched levels of customer service and attention. American Dream Home Rentals, L.L.C. fosters the ideals of the importance of tenant needs along with a professional commitment to satisfaction. We confidently believe that the high level of customer service that American Dream Home Rentals, L.L.C. will provide can attract a strong demand for our properties.
We also purchase residential and commercial real estate. For more information about selling your home, commercial property or vacant land to our company, please contact us.